Then Jesus took his Disciples up the mountain....
The importance of correct punctuation
Student Bloopers 1
Student Bloopers 2
Biblical Howlers
Classroom jokes
Let's have a dig at OFSTED
Bart Simpson's lines
School Homework Policy
Hello, you have reached the automated answering service for your school...
God's school report
A guide to effective scientific communication
To catch a lion in the Sahara desert
The Physicist's Bill of Rights
A call for more scientific truth in product warning labels
The temperature of Heaven
Theological Engineering exam
The cartoon laws of physics
Schroedinger's cat
Yesterday...
Computer instructions by Dr Seuss
Running GirlFriend
Three engineers in a car...
I have a spelling chequer...
Planned Windows 2000 error messages
Bill Gates vs General Motors
Bill Gates goes to hell...
Computer Industry Acronyms
Viruses
Is Windows a virus?
Questions from the Etch-a-sketch helpdesk
You must work in tech support...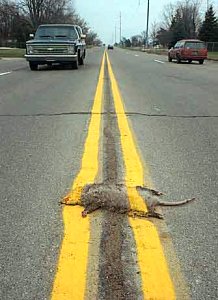 Doctor's Notes
Official language of the E.U.
On the London Underground
Is there a santa Claus?
Santa's Checkride
The twelve days of Christmas
The Wish
Woman: A Chemical Analysis
Newspaper quotes
Simple Truths
Rules of the house
Hello, and welcome to the psychiatric hot line...
U.S. Navy incident
Murphy's Laws
Take the test: are you a professional?
Talking frog
Answering machine messages
Dieting Under Stress
Job description for parents
The dangers of bread
The importance of consuming alcohol
Product safety warnings
The best Indian restuarant album in the world
Bohemian Curry
Lost in the translation...
The Chain letter of St Paul to the Corinthians
Common Sense
And God created Eve...
Health studies
CelebRate
and you really ought to take a look at The Darwin Awards
---
IMPORTANT: This email is intended for the use of the individual addressee(s) named above and may contain information that is confidential, privileged or unsuitable for overly sensitive persons with low self-esteem, no sense of humour or irrational religious beliefs. If you are not the intended recipient, any dissemination, distribution or copying of this email is not authorised (either explicitly or implicitly) and constitutes an irritating social faux pas.
Unless the word absquatulation has been used in its correct context somewhere other than in this warning, it does not have any legal or no grammatical use and may be ignored. No animals were harmed in the transmission of this email, although the kelpie next door is living on borrowed time, let me tell you. Those of you with an overwhelming fear of the unknown will be gratified to learn that there is no hidden message revealed by reading this warning backwards, so just ignore that Alert Notice from Microsoft.
However, by pouring a complete circle of salt around yourself and your computer you can ensure that no harm befalls you and your pets. If you have received this email in error, please add some nutmeg and egg whites, whisk and place in a warm oven for 40 minutes.