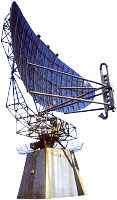 Microwaves cause water and fat molecules to vibrate, which makes the substances hot.
So we can use microwaves to cook many types of food.
Mobile phones use microwaves, as they can be generated by a small antenna, which means that the phone doesn't need to be very big. Wifi also uses microwaves.
The drawback is that, being small, mobiles phones can't put out much power, and they also need a line of sight to the transmitter.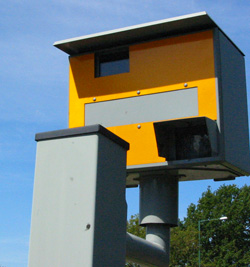 This means that mobile phone companies need to have many transmitter towers if they're going to attract customers.
Microwaves are also used by fixed traffic speed cameras, and for radar, which is used by aircraft, ships and weather forcasters.
The most common type of radar works by sending out bursts of microwaves, detecting the "echoes" coming back from the objects they hit, and using the time it takes for the echoes to come back to work out how far away the object is.